Confidence | Compliance | Experience
HVAC Commissioning, Testing and Balancing, Cleanroom Qualification & Specialists qualification services.
Commissioning, Qualification & Certification Services
Envision Engineering has specialised in HVAC services commissioning, testing and balancing, and the qualification of cleanroom air handling services since 1992.
By employing the most current technology in test instrumentation and test methods aligned with continual training and highly skilled staff, Envision Engineering Ltd. are Irelands Leading Commissioning & Qualification Company.
With 20+ years experience in Commissioning & Qualification, we can offer a highly competitive service and piece of mind that comes with the right people for the right job!
The company slogan is "If it moves,we can measure it".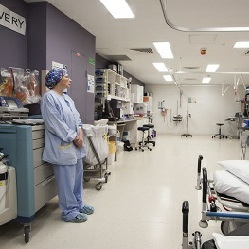 Operating Theatre Qualification
Bio-Safety & Fume Qualification
Compressed Air Qualification
Class II Bio-safety Qualification
Biosafety cabinet Qualifications to NSF/ANSI 49 - BS EN 12469
We can offer the most competitive costs for your annual re-qualification while maintaining the highest levels of professionalism.
With our highly experienced team, fully GMP compliant documentation, its right first time, every time!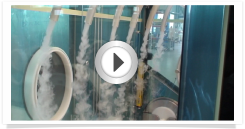 Airflow visualisation sample
A turnkey solution to your ISO 14644 qualification needs.
With 20+ years in Cleanroom qualification, Envision Engineering is a name you can trust!
Our fully GMP compliant qualification documentation is completed on site by our team of highly trained engineers.
We can identify and rectify non-compliance issues during qualification.
Pharmaceutical Air Handling Systems Qualification Specialists
We supply a wide range of specialists services.
Air flow visualisation, Water based smoke visualisations, Leak detection, Floor pressure testing, Ultrasonic flow / wall thickness measurement, Sound & Light level measurement, Temperature and humidity data logging, thermo graphic surveys and more!
Air Handling Systems Qualification Specialists